Hall of

Fame

We are delighted to inform you all that our school has been ranked No-1 in Co-Curricular Education by Education Today.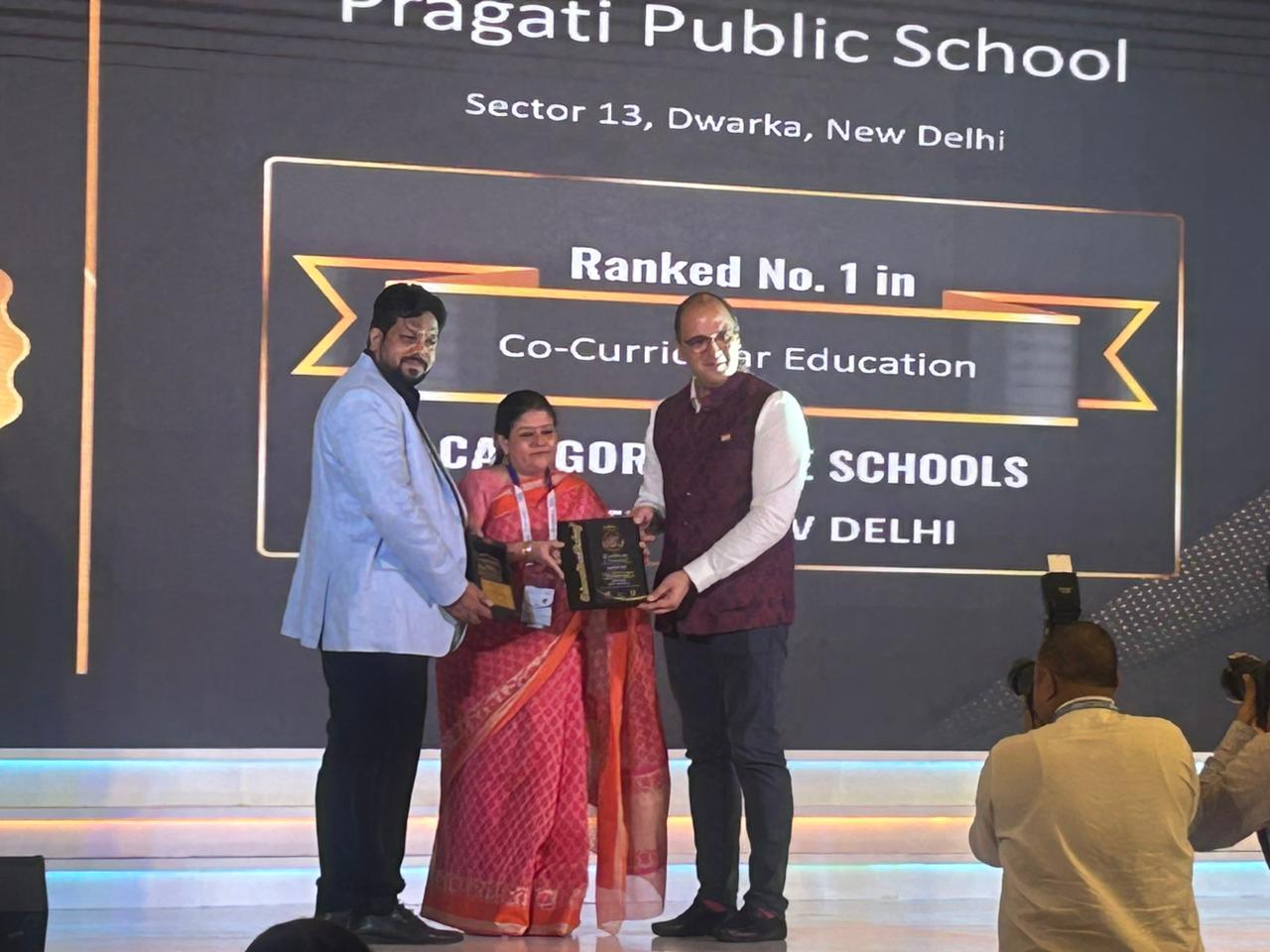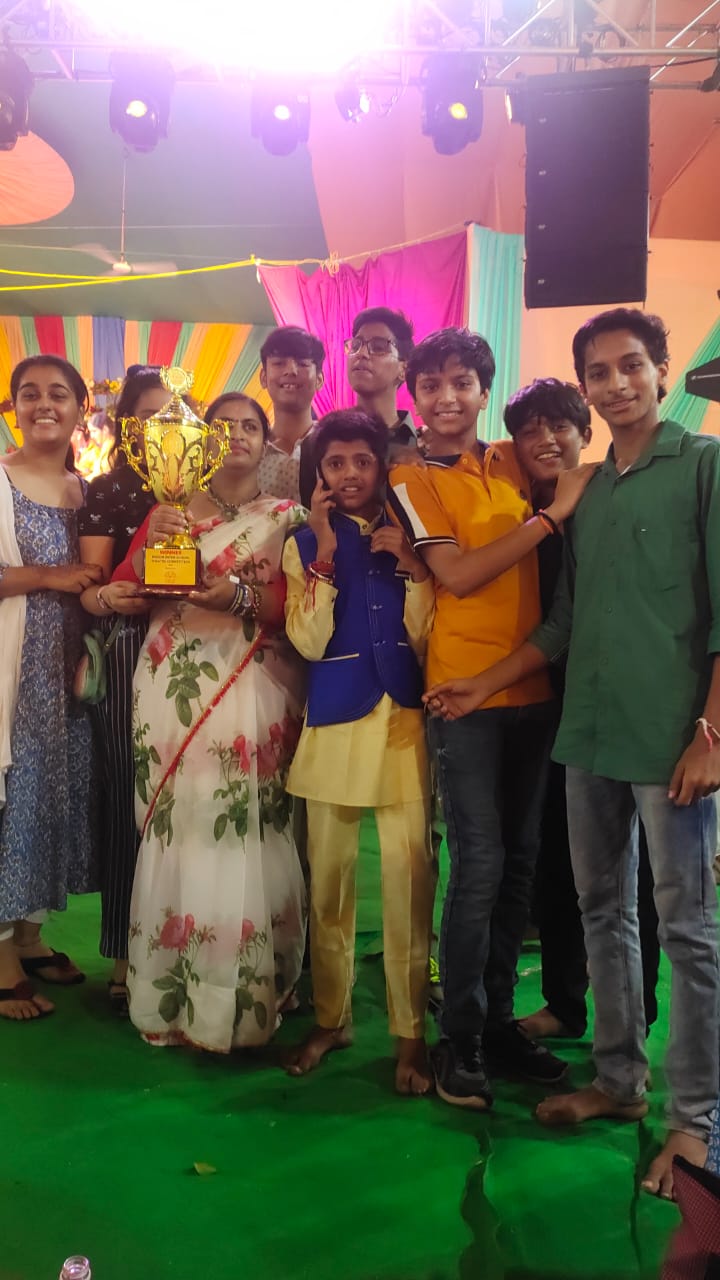 The Pre Primary students brought laurels to the school as they bagged the first position in the 'First-time Fun time race' held at Delhi International School Edge Dwarka.
They were applauded for their spectacular performance by our honorable Principal 'Mrs.Geeta Kapur'.
The winners were awarded gold medals, certificates, and a winning trophy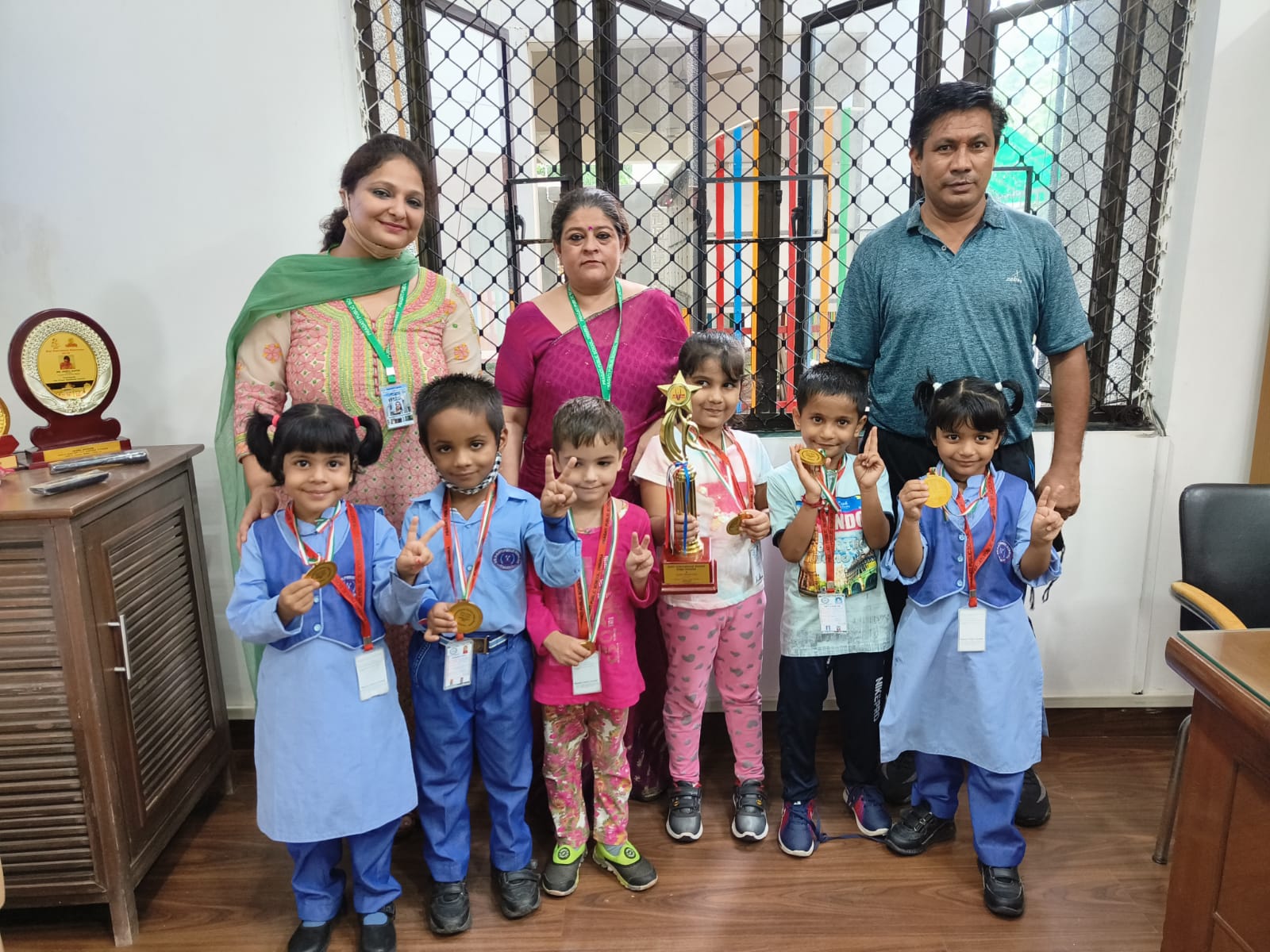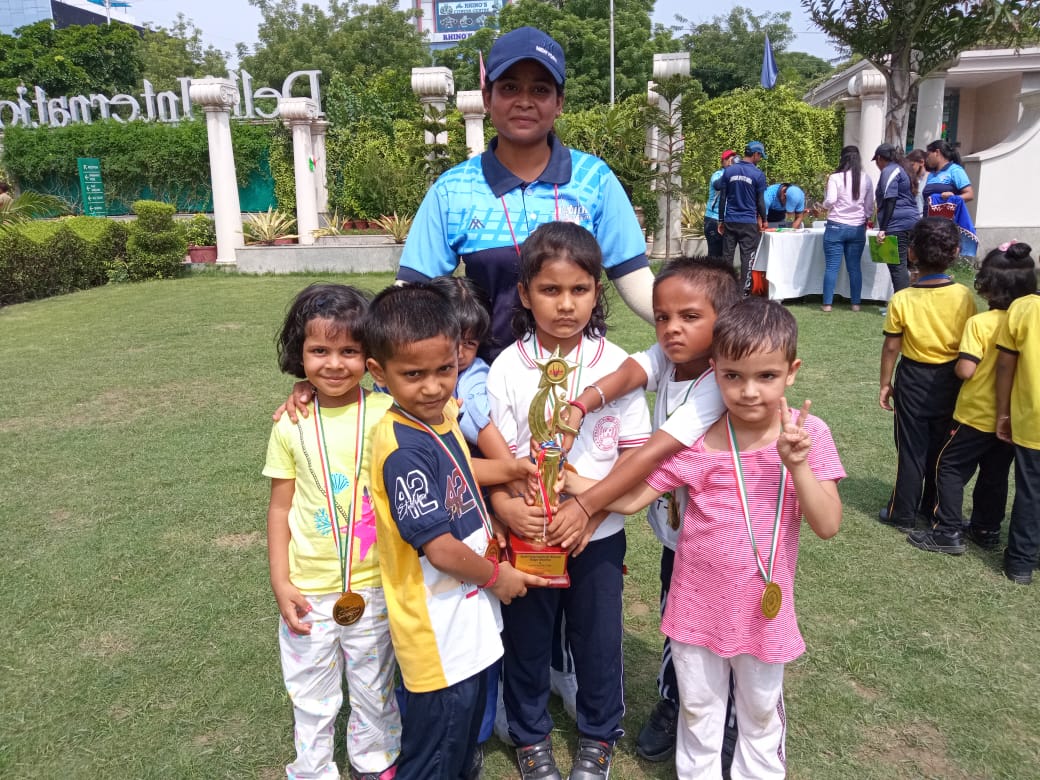 Sno.
Name of the Event
Zonal/ National/ International/ Inter School
Name of the student
Position
1
Delhi State Wrestling Championship
State Event
Deepika Kharab(IX)
Silver Medal
2
Zonal Level Yoga Competition
Zonal Event
Aila (VIII)
Gold Medal
(In Individual Yoga)
Bronze Medal
(In Rhythmic Yoga)
3
Zonal Level Yoga Competition
Zonal Event
Drona (VIII)
Gold Medal
(In Individual Yoga)
Bronze Medal
(In Rhythmic Yoga)
4
Zonal Taekwondo Championship
Zonal Event(Govt Co-Ed Sarvodaya Vidyalaya)
Samridhi Nayal(VII)
Sakshi Yadav(X)
Neha yadav(XI)
Nikita Singh (XII)
Gold Medal
Siya Kaushik (VI)
Diya Kaushik(XI)
Silver Medal
Ashish Yadav(VI)
Bronze Medal
5
Solo Singing
Zonal Event(School of Specialised Excellence)
Mehreen Khan(VIII)
II
(Qualifies for inter-Zonal)
Atharva Upadhyay(X)
III
6
District Yoga Competion
District Event
Alia Sharma
I
7
Rhythemetic Yoga
District Event
Alia Sharma, Vani
II
8
Story tellling competition
Inter School (MRV School)
III
9
Floriography
Inter School (New Era)
Aradhya Bisht (V)
II
10
Fun Races
Inter School (Indraprastha International school)
(Pre-Primary)
I
11
Fun Races
Inter School (Indraprastha International school)
(Pre-School)
III
12
Showcase your creativity
Others (Newspaper Publishing)
Shristi Chauhan (XII)
NA
13
International Karate Championship
International Event
Astha Singh(IV)
1 Gold and 1 Silver medal
14
Space India Astro Contest
International Event
Reyansh (II)
II
15
Bharatnatyam
International Event
Simran (XII)
I
16
NEET-UG
Entrance Exam
Harshit Bansal(XII)
XIII(ALL India Rank)
17
Jr Science Talent Search Examination
National Event
Priyal Sharma(IX)
Ankita(IX)
Vanshika Gupta(IX)
Ankur Kumar(IX)
Shivam Kumar(IX)
Qualified
Eldrok India K-12 Award
Parents alarm.com (Technology for innovative schools) honors our school for Excellence in Social & Emotional Education Program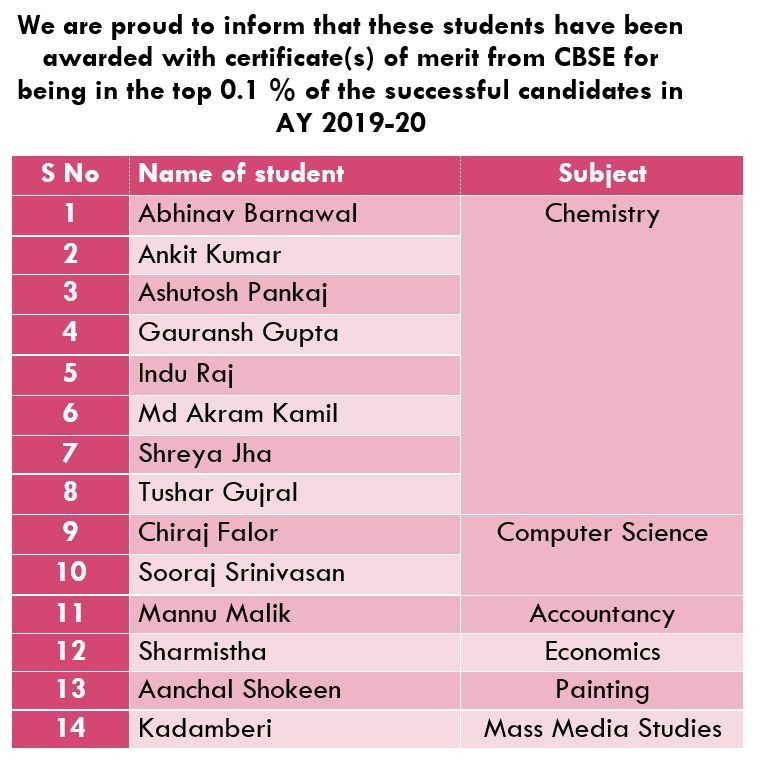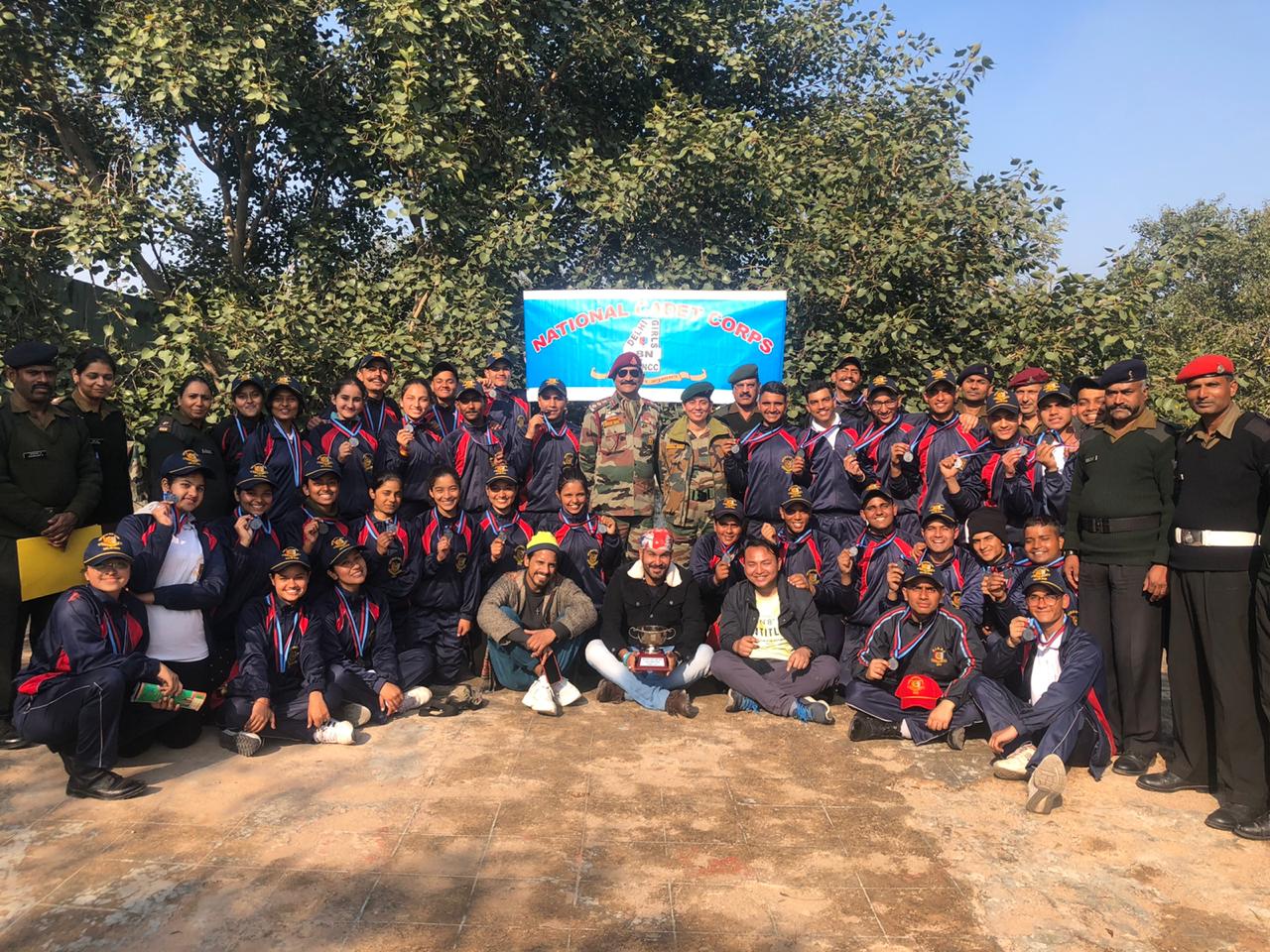 A STUDENT OF THE PRAGATI PUBLIC SCHOOL, DWARKA, NEW DELHI, STUDYING UNDER CLASS IX, PERFORMED AT REPUBLIC DAY CAMP 2020 IN CULTURAL EVENT (NATIONAL INTEGRATION AWARENESS PRESENTATION)
Congratulations to Chirag Faylor student of class XII for being felicitated by Honorable President of India Shri Ram Nath Govind with the Bal Shakti Award 2020 for being awarded with International Olympian Award on Astronomy and Astrophysics in Hungry. He got this award for excellence in the field of scholastic
.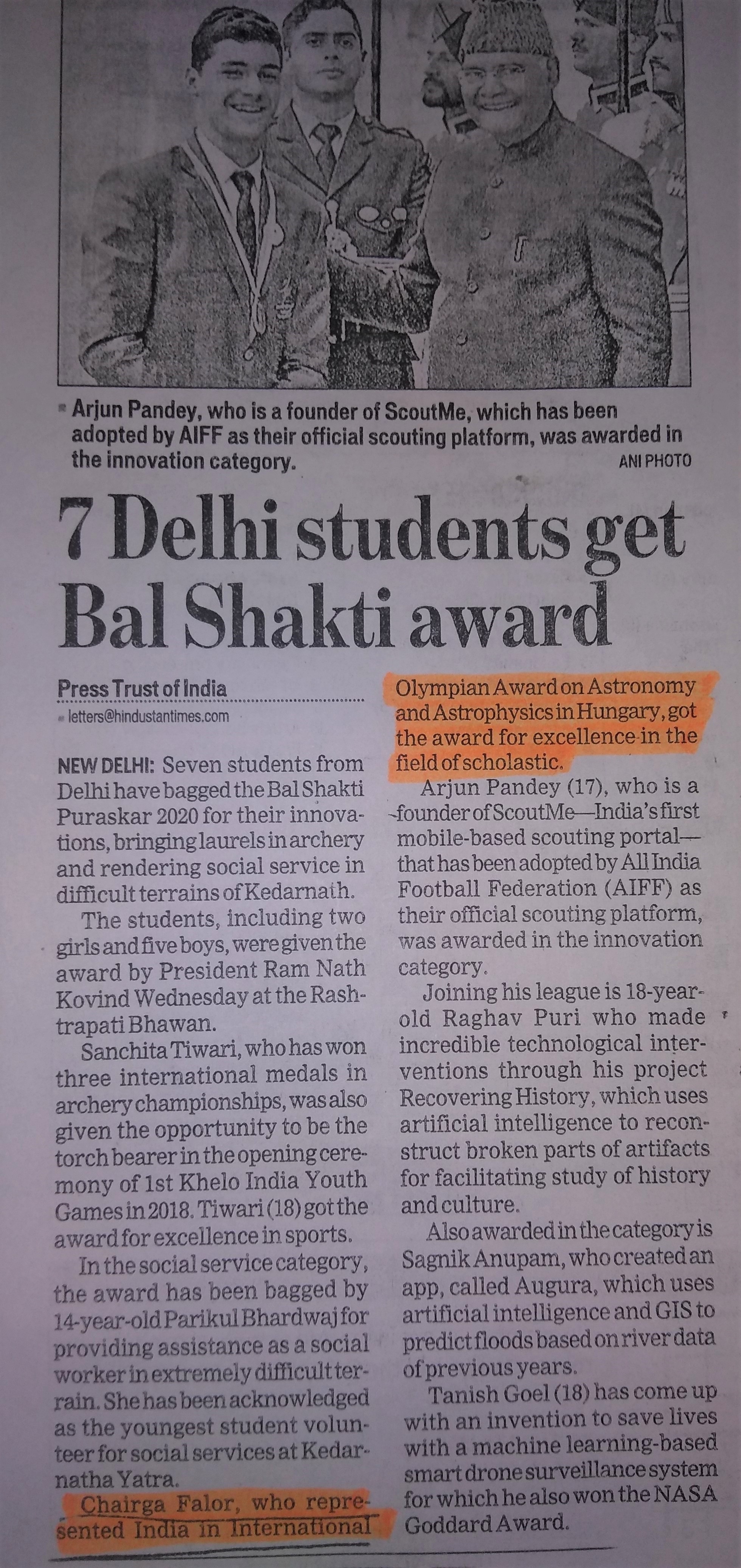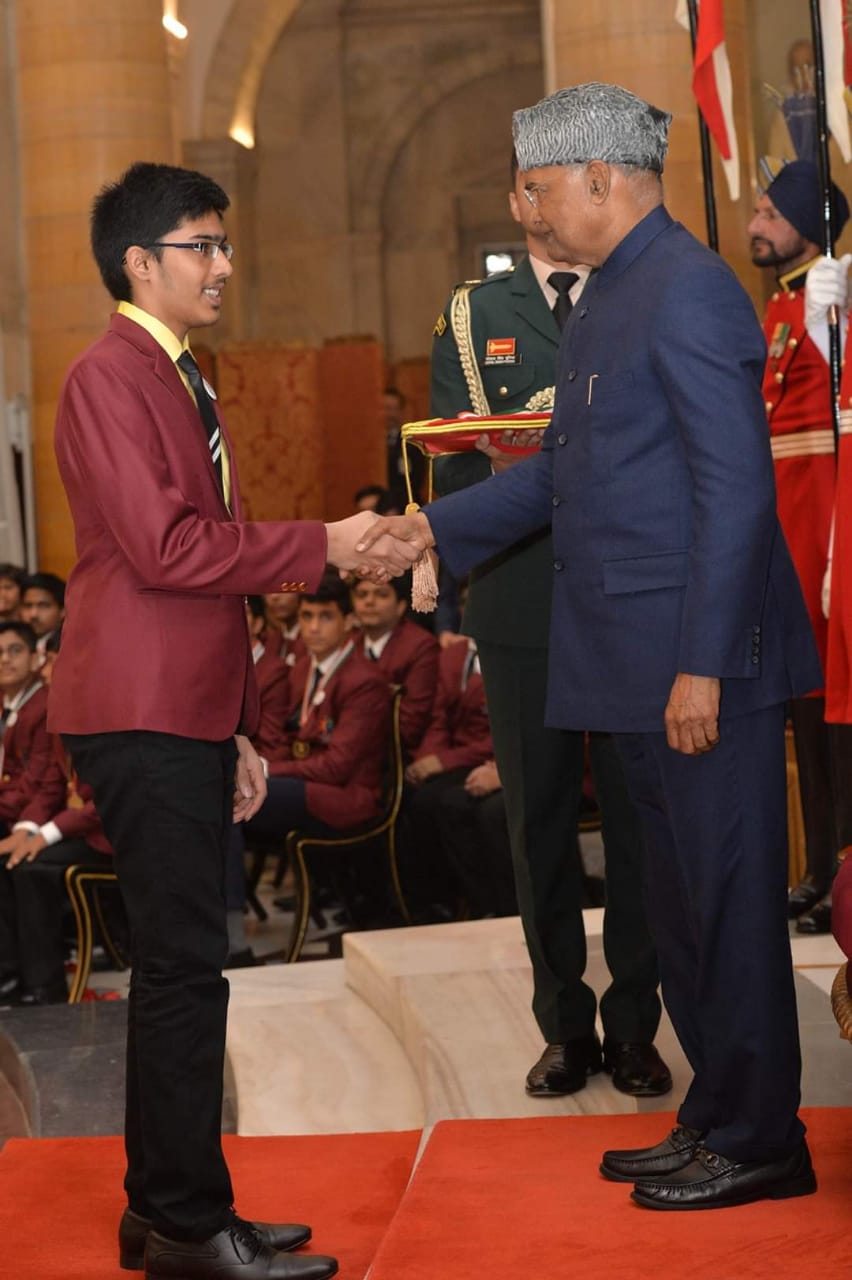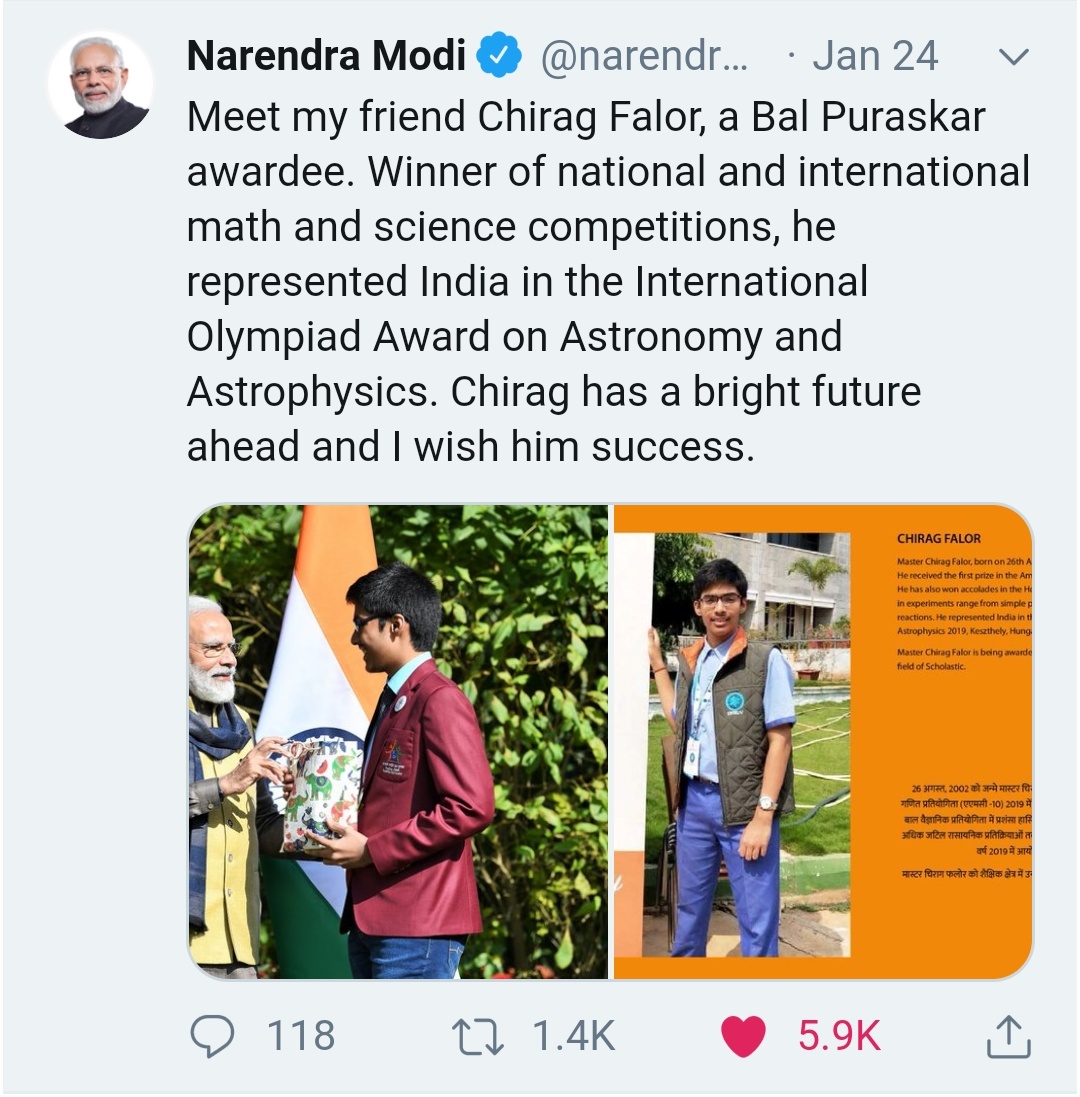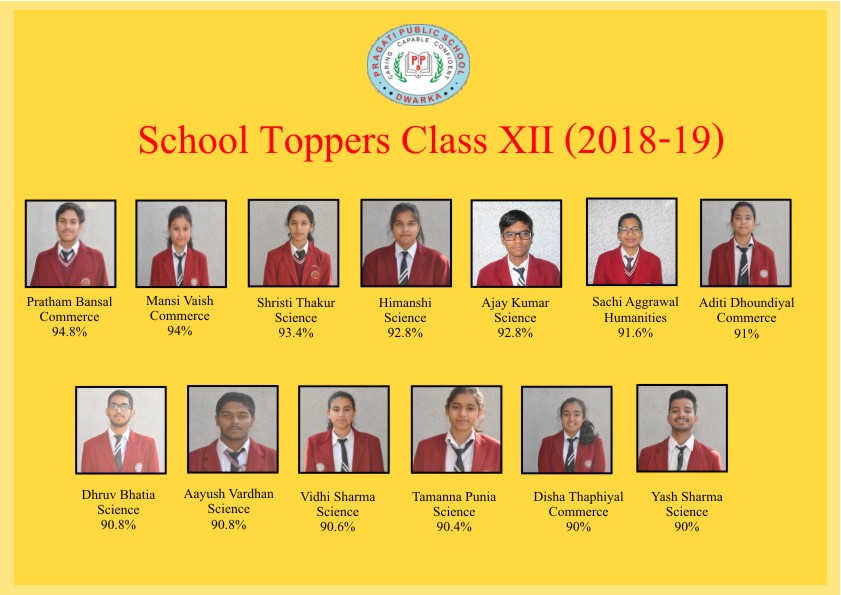 2017-18